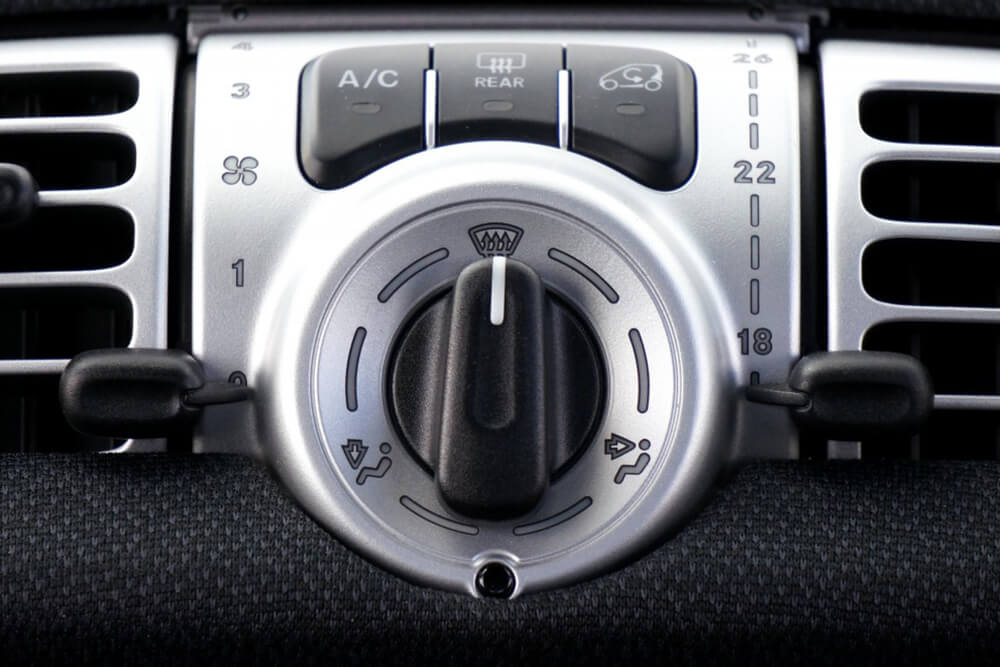 What Are the Best Ways to Keep My Car AC the Coldest it Can Be?
As a resident of Flagstaff, you know how oppressively hot the summers can be. The winters may be warm and pleasant, but the price you pay is a superheated summer season.
Driving in the summer heat of a Flagstaff afternoon can be an exercise in endurance, even if your car, truck or SUV is equipped with a powerful air conditioner. Even the best automotive air conditioners often have trouble keeping up with the heat of Flagstaff, so it is important to optimize your system any way you can. Here are some ways to keep your automotive air conditioning working well all summer long, no matter how hot it gets.
Flush Your Coolant Now
It is important for all drivers to have the coolant flushed and filled in their vehicles, but this piece of preventative maintenance is even more critical for Flagstaff area residents. Automotive air conditioners work harder here than in most places, and you need to make sure your coolant is up to the task.
Now is the time to flush and fill your coolant, before the oppressive heat of a Flagstaff summer arrives. Flushing the old coolant and replacing it now will help your automotive air conditioner work more efficiently, so it can keep up with the hottest days the Flagstaff area has to offer.
Have Your AC Recharged
Chances are you have not used your air conditioner much since last summer, so now is the time to make sure it is still working. Turn your AC on for a few minutes and test the temperature and the time it takes to cool the cabin. If everything is working fine, you have nothing to worry about. If it takes longer than it should to lower the temperature, it is time to get your AC recharged.
It is best to get your automotive AC recharged early, before the heat gets hotter and things get busy. If you are not sure if your AC needs a charge, just bring your car in to have it tested. We will check the system, recharge it if necessary and help you enjoy a cool and comfortable Flagstaff summer.
Park in the Shade
If you want to give your AC a break, seek out the shade before you leave your car. Parking your car in the shade will reduce the strain on your air conditioning unit, so it will need to do less work.
Parking in the shade will not eliminate the need for air conditioning in the summer heat – far from it. It will, however, reduce the strain and help your AC keep you cool and comfortable as you drive.
Call University Auto Repair at 928-433-0025 for an appointment today!